I am obsessing over this new boutique in my life! Glitzy Girlz Boutique is so stinkin' cute and has such a huge variety of clothes which makes me SO happy!! I was lucky enough to partner with them and get to style their clothes for you guys to see. I tried to do simple fall styles that only required a handful of clothes to go with it and switch them up to show you how easily they can be paired and work with anything. I also have a discount code for you guys to use code: PaigeFall10 to save money at checkout with them! The best part is they have just as many precious plus-sized items!!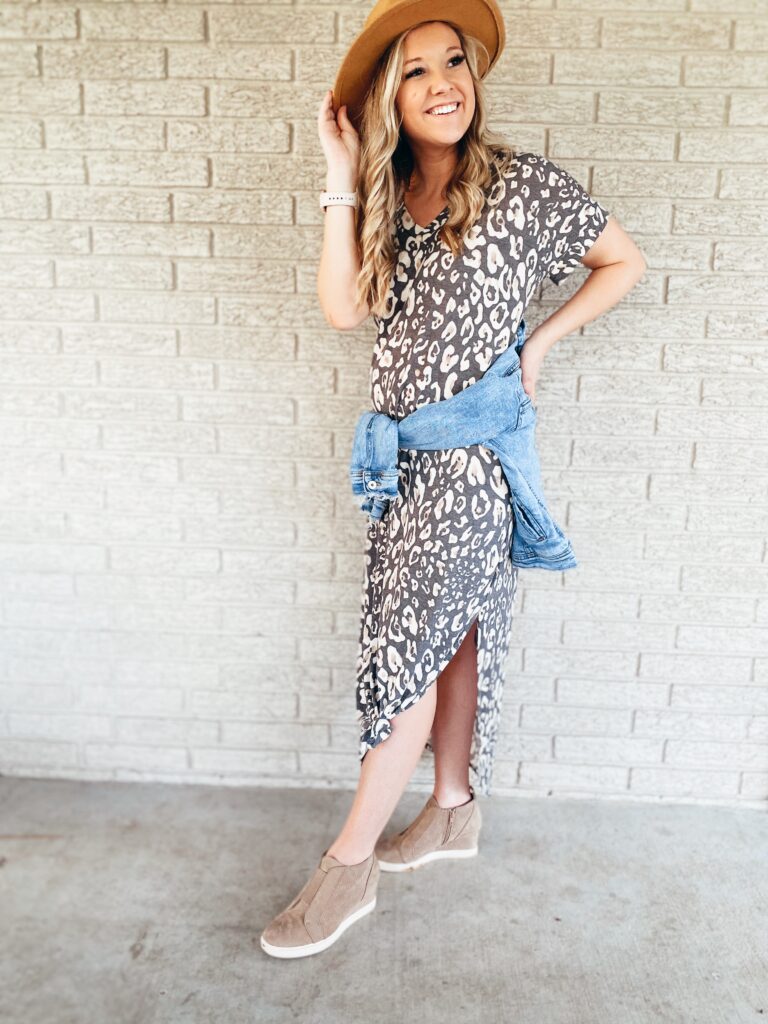 During this pregnancy, I am getting so big way faster than I did with the twins so dresses are a dream for me right now! Their Reign Over Me Leopard Dress is the cutest to have in your closet no matter the season (which is my favorite part)! I dressed it up as I would for fall with a fedora, some wedge booties, and a denim jacket around my waist (that most definitely emphasizes the baby bump) and is optional to put on when the temps drop at sundown!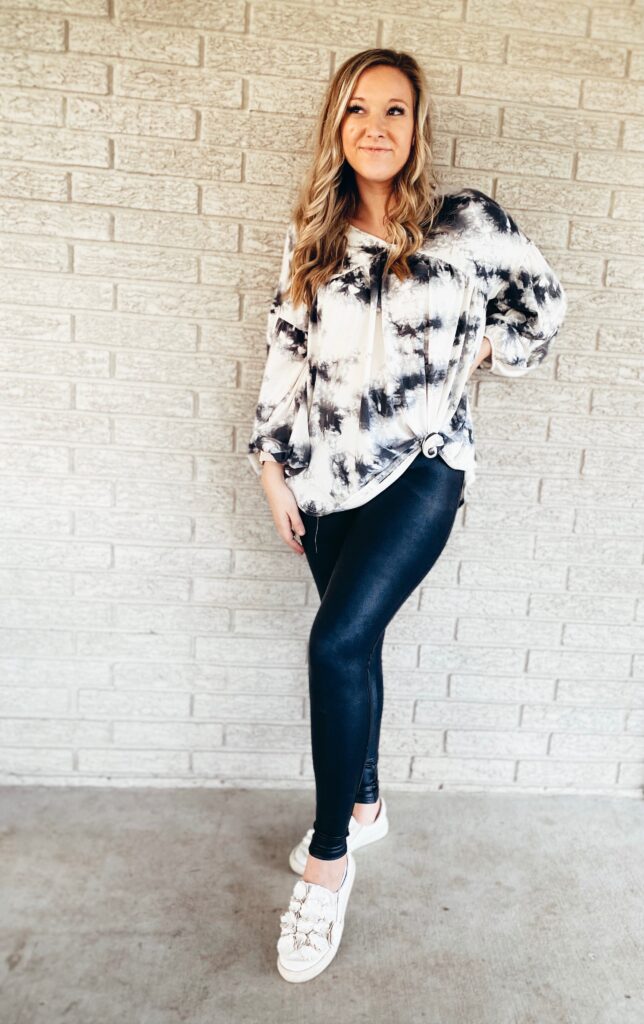 They have this adorable Tie-Dye I Hear Ya Long Sleeve Top that is so easy to style dressed up or dressed more casual. In my stories on Instagram (@paigekensmith) I show you how to style both ways but I love both ways so much! It's loose enough to tie into a knot for a more casual look or tuck into the top of your pants to give it a dressed-up feel while showing a little more of your figure. The sleeves are wide but gather again for a tight fit at your wrist which I love to be able to maneuver at my own convenience and style. I decided to picture it in my Faux Leather Leggings from Nordstrom and some simple white slip-on shoes, but I think my favorite would be to pair them with my Adidas Superstars!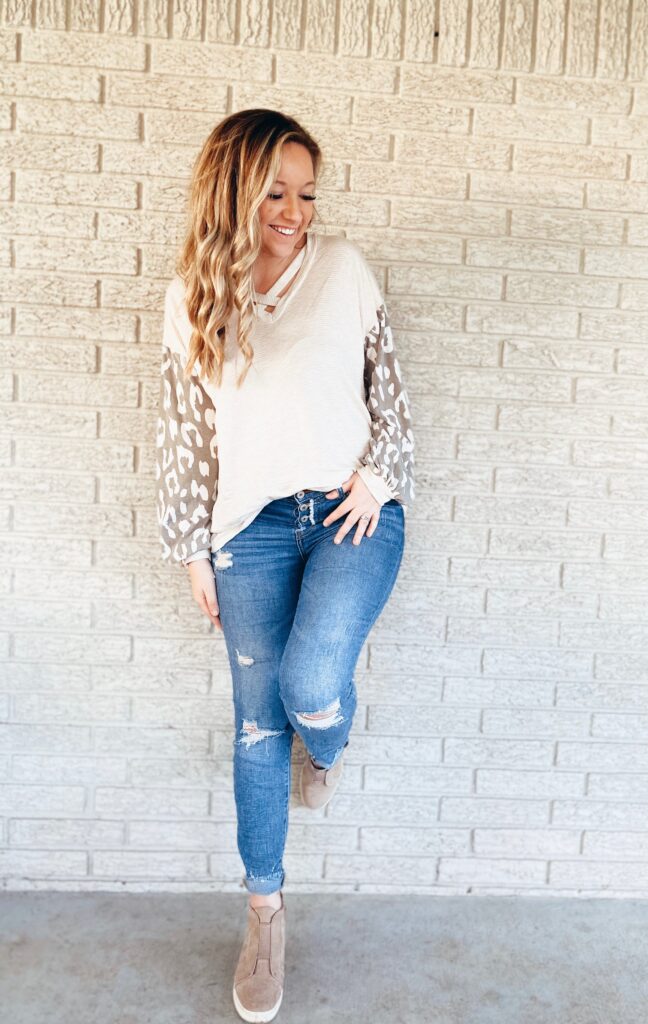 I love this So Polite Oatmeal Leopard Sleeve Top that is so adorable no matter what you pair it with! It crisscrosses at the neck giving it the cutest neckline. The top is lightweight with stripes, puff/leopard sleeves that close at the wrist, and is loose around the waist. I chose to style it dressed up with my high-waisted jeans, and wedge booties from Target and front tucked into my jeans. Definitely perfect for a Texas kind of fall!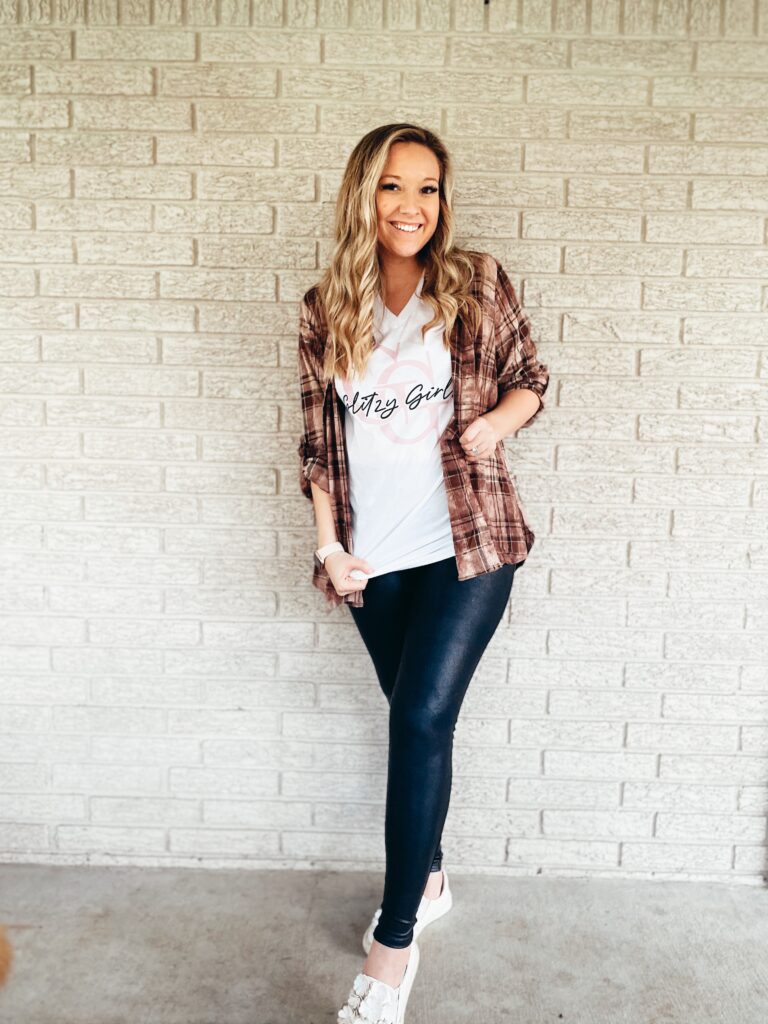 Boyfriend flannels are the best this time of year! They have to perfect Notice it Now Plaid button-up in their Falling For Plaid collection! I loved it so much I got it in brown and in black to have! I wore the brown one with their logo tee and my Faux Leather Leggings again and it turned out so cute!! I love this simple and comfortable look!!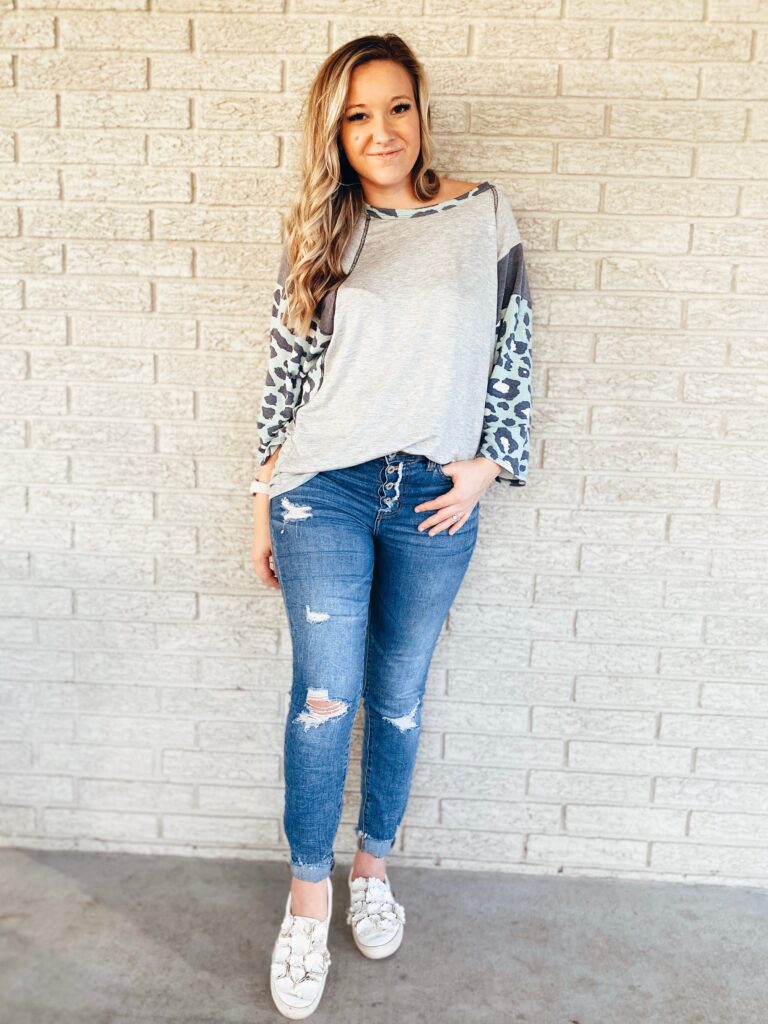 Fall into Memory Lane Mint Leopard Top is the best slouchy, yet so cute tee! It has the comfy "not trying" look with adorable mint leopard sleeves to keep it fun and easy to throw on and chase some toddlers (in my case at least lol!). The sleeves are wide and 3/4 length, while the mint leopard is trimmed around the neck making this top so fun for all ages!
That's all for my try-on with this sweet boutique! Don't forget to click on the hyperlinks to see the items pictured and share them with your friends! Leave a comment below to let me know which is your favorite?!
Talk soon, PKS