Last week was insane for me! It was totally a catch up week with work since now that you know, I've been down for 13 weeks with morning (lies, it's all day!!) sickness. I'm also so excited you guys now know I'm pregnant! I was finally able to announce last week after a much needed doctors appointment to reassure me that Baby Smith was healthy and growing!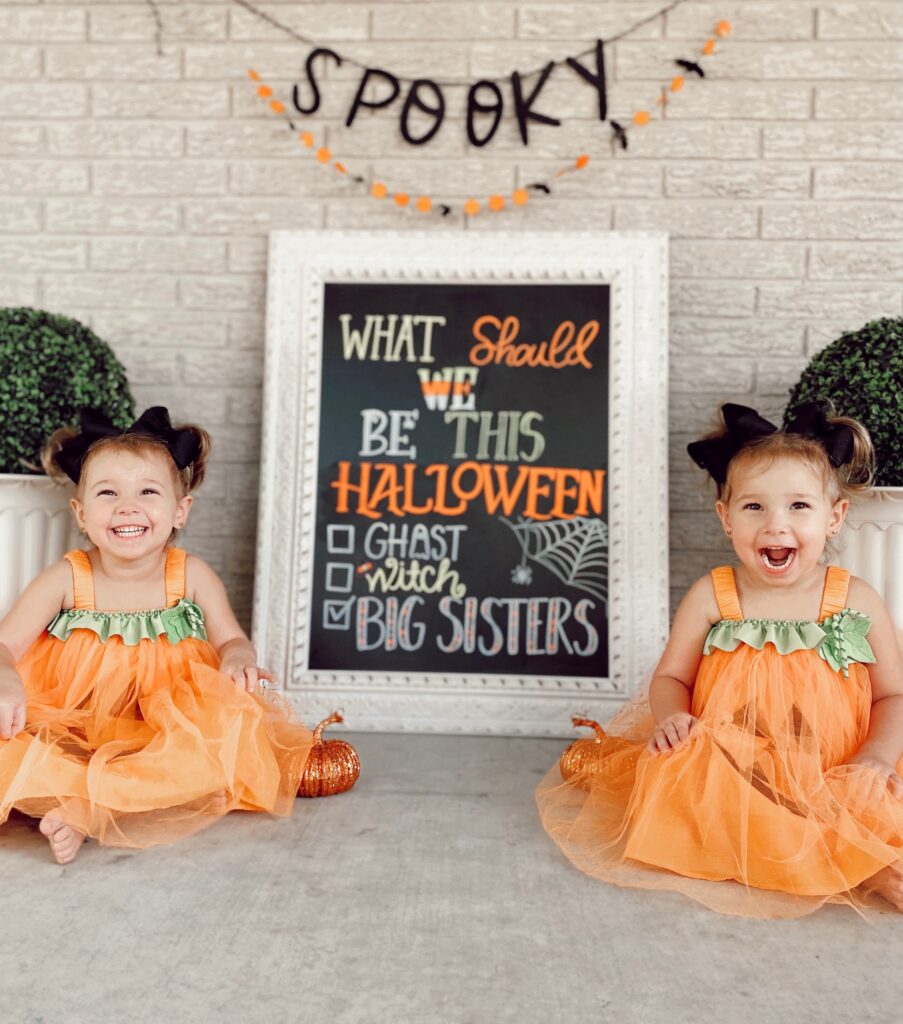 Let the fun baby activities begin! I can't wait to see these sweet big sisters have so much fun learning to love a new baby in the house. I have a feeling they're going to be the best helpers (hopefully at least!).
If you have been following my Instagram account for awhile (@paigekensmith), you might know that I live in an area where hurricanes most definitely hit. With that being said, Hurricane Delta hit this weekend, leaving our house with new guests to host for the weekend, while my best friends family had no power in their own home. So two pregnant women, two men, 3 rambunctious toddlers, and 3 crazy Golden Retrievers later and we officially had a full on zoo here! We actually made so much fun of it and the kids of course loved a sleepover with their favorite little friend! To be honest I think us momma's had just as good of a time, putting the little ones to bed, breaking out the gummy bears and popcorn, while I forced her to watch Overboard (the original) for the first time.
We had the best, hectic weekend that ended with a huge pot of gumbo. I'd love to hear about your weekend and all of the fun (or relaxing?) things that you did! Leave a comment and tell me what your favorite part of this weekend was for you!
More soon. PKS