It's been a few weeks since I've given an update because I've been crazy busy (what's new?) with everything going on! Where to begin?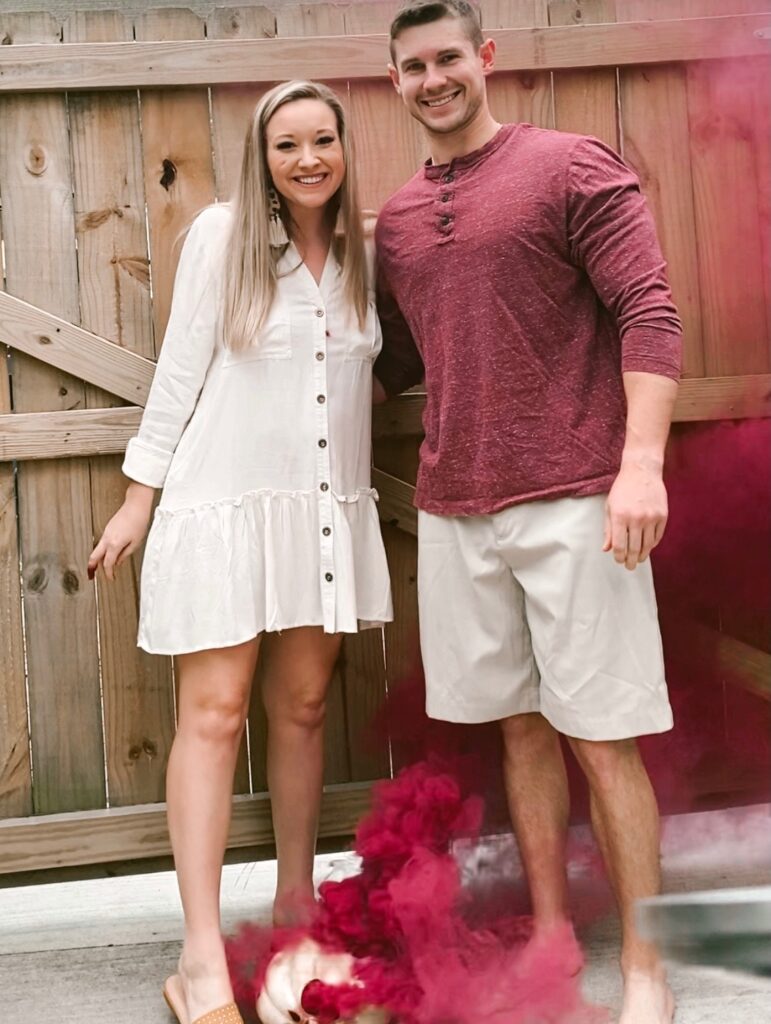 We announced the gender of our baby and if you haven't seen it- IT'S A GIRL! We are so excited to be extending our girl gang. Addie and Andie are more than thrilled to have a "real-life babydoll" as their very own. It's so cute to hear them talk about her already, I know they will be the best big sisters. If you saw our video, you know that it was a complete and total epic fail. The pumpkin that we put the smoke in caught on fire and it was awful *facepalm*. Our video is now going viral due to the catastrophe of it all and it has brought a lot of trolls out from under their bridge, BUT even more than that it has brought so many sweet angels to our defense. We appreciate you all!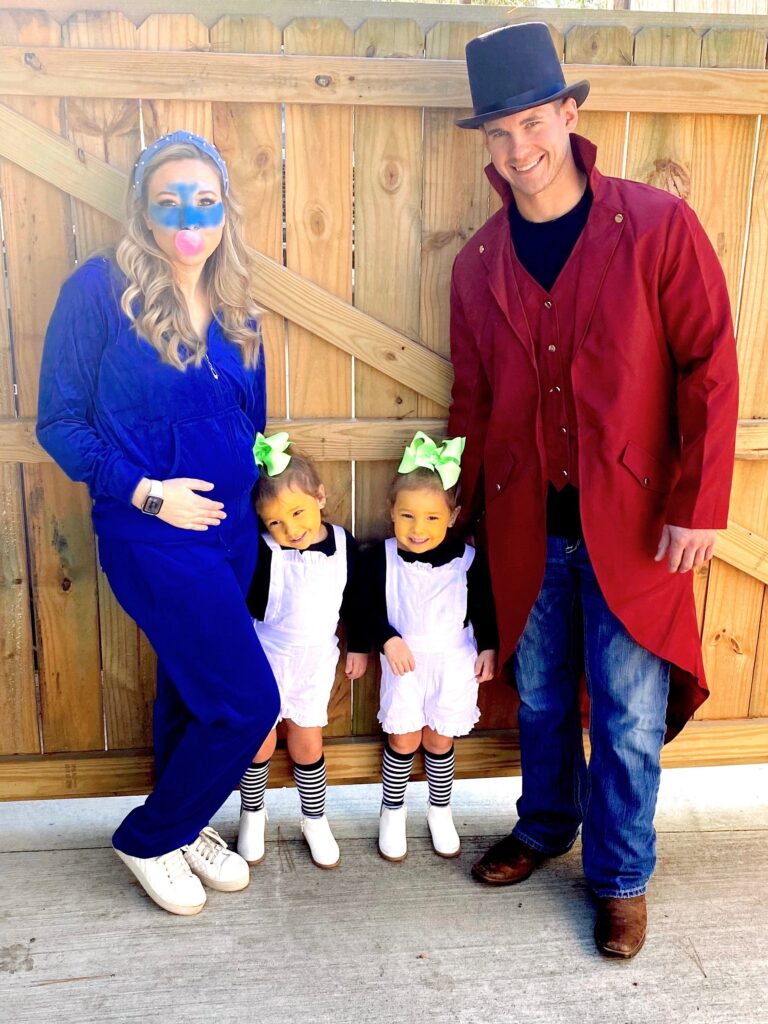 Halloween has finally come and gone (way too quickly), but we had so much fun with it this year! Addie and Andie are at the fun age where they are understanding everything that's going on and they are having a blast with it all. They practiced saying "Twick or Tweat" for weeks! We dressed up as The Chocolate Factories- Willy Wonka & Charlie! I say both because technically I pulled my favorite outfits of our characters from the old and the new movies. I am Violet Beauregarde from the newest movie, Zack is Willy Wonka from the newest movie, and the twins are Oompa Loompas from the old movie! We chose this theme because of my being pregnant and Violet "blows up" like a balloon in the movie, we thought it was appropriate and fun! The girls went around the house singing "Oompa Loompa Doopety Do" for weeks, I cracked up every time, they are so much fun! Zack and I had to try Jimmy Kimmel's "I told my kids I ate their Halloween candy" and it was so funny (I know, we're those mean parents). They were very sweet about it and even said they had more for us from school, talk about melting a mama's heart! We of course gave it all back immediately and are so proud of them. I hope they are always this sweet!
I posted about my Liquid IV package that I received and have had so many people asking about it. One stick of the Liquid IV powder is equivalent to drinking 3 bottles of water! I get so many headaches from not drinking enough water and this has helped cure so many of those. It's amazing! Today I mixed my stick of powder with my unflavored sparkling water and YUM! Definitely worth trying! If you use code: PAIGEKENSMITH you will receive 25% off and free shipping on your Liquid IV purchase!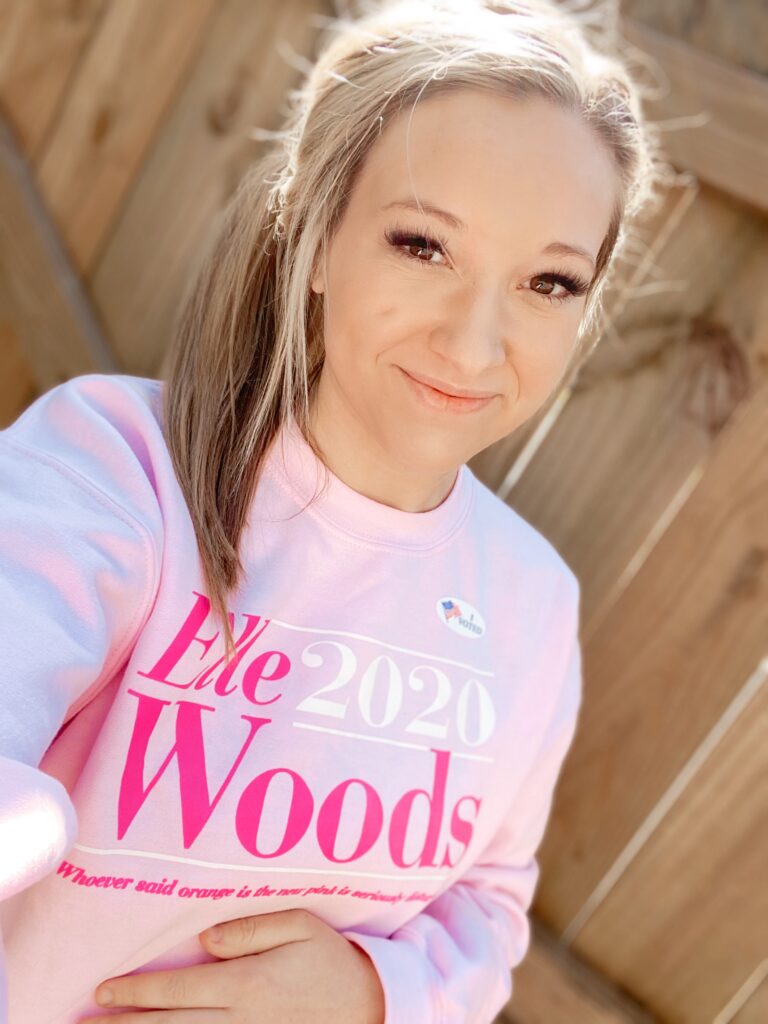 In between morning sickness (I have good days and bad days STILL at 16 weeks) I went to vote! What? Like it's hard? If I can do it then so can you, go vote friends!! Many of you asked about the pullover I wore to go vote, the adorable Elle Woods 2020 sweatshirt from Pink Lily Boutique, I will link that for you here! If you use the code: November15 you will get 15% off as well.
I will check back soon, as I have so many more fun things to share!
PKS