Beyond Creations LLC– Our favorite bows of all time!! We love their single bows and their pigtails! They are always coming up with new and creative styles and have the prettiest "fluffy" bows that we adore, they sit just right on the twins! On top of that, they are the sweetest owners!! Sale: Buy more, save more. 5% off $25, 10% off $50, 15% off $100, 20% off $200
Liv+Law Children's Boutique- Use code: TWINS10 to save 10% off at checkout! We are obsessed with this fun boutique! They have so many cute options for babies, girls, boys, and even mama! They are always on trend, check them out!!
Let It Bead Jewels- Click the link or use code: PAIGE10 to get 10% off! This is the cutest beaded jewelry shop. I ordered a customs set of all my kids names along with filler bracelets plain and unique to my liking and they turned out PERFECT! I cannot wait to order more!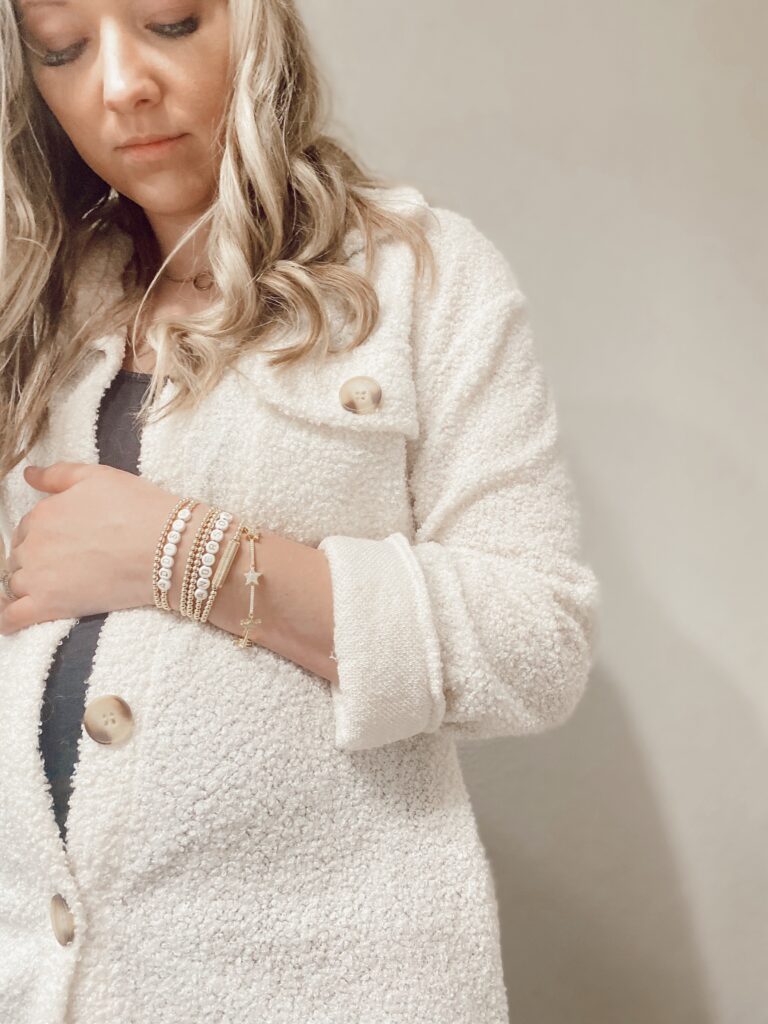 Dylan James Children's Boutique- Black Friday Sale!! 35% off with no code needed! This is the newest children's boutique we have fallen in love with! Every holiday they have us covered with the cutest festive outfits!! Run before they're gone!
Zandy Zoos (clothes & shoes)- One of our favorite local children's boutiques! Some of our favorite outfits of all time came from the zoo! Get 10% off with code: SHOPSMALL
Axis Avenue Boutique- A women and children's boutique that has SO much!! I'm obsessed! They have $15 & $20 specials, 25% off all regular priced clothes and shoes, free fleece blanket or car freshie with $75 purchase, and free desert bronze and mitt with $150
Milli Kids Boutique- Another local kid's boutique! So many adorable things, including Addie & Andie's Louis Vuitton inspired purses!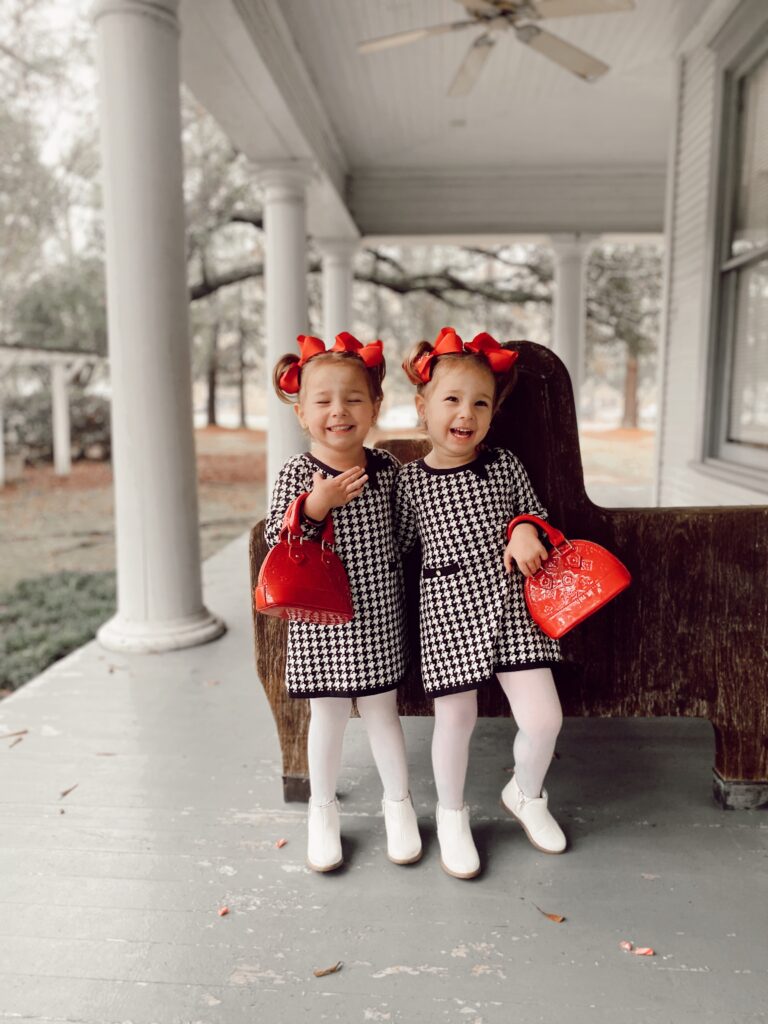 Ella + Scott- You guys recommended a local boutique that always has the best style! Spin the wheel on their website to see what rewards and discounts you will win!
Babe With A Dream (Latina Woman Owned)- This boutique has adorable clothes and I am obsessed with their graphic tees! Get 20% off your total purchase with the code: BABE20
Twirl In Pink- This mama of 3 is busy chasing littles and being a total boss babe! She makes beautiful, elegant jewelry! Get 40% off any regular priced items with code: HOLIDAY40 also free gift on orders over $50
Shop Emmylou- Homemade sensory and learning kits & activities for babies, toddlers, and kiddos! These are so creative and cute!! Everything is 10% off now through 12/1
Amanda Shoe Designs- Such beautiful, custom artwork!! She is so talented and I love seeing her work! Buy any portrait and get a silhouette free!
Lilies+Asters- Handmade macrame designs! These are so cute and dainty and would fit perfectly with any space! Save 20% select items with code: BLACKFRIDAY
Sweet Little Felts- Handcrafted felt items! These are SO adorable for everyone and everything! These sweet designs will help to make any ordinary item so much fun!
Jersey Shop Design- They have the cutest tees! They sell organic + regular tees of your choice!
More soon! PKS